Sunday Selfies: Week #419
When the kittens are having their daily playtime, Kizmet often joins them. Yesterday they were exceptionally rambunctious, and this was Kizmet's defense. She tried hiding from them by climbing into the cabinet where we keep extra blankets. She decided it would be a purrfect place to snap her selfie.
A second photo exists that Kizmet and I think you'll really want to see. I'll share it on Wednesday, so please drop in again then.
Your Turn to Share
Kizmet and all her housemates are anxious to see your selfies. We all know they'll be exceptional and make us smile. If you get it done quickly, you'll have the entire day to enjoy your easy and cuddle with your humans. Of course, if you cannot participate today, you can join us anytime through Thursday.
Thanks to everyone who joins our hop, leaves comments, follows and supports us!
Rainbow Bridge Remembrance Day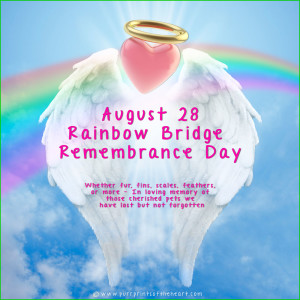 Today is also Rainbow Bridge Remembrance Day, which was started in 2013 by Deb Barnes (Zee & Zoey's Chronicles) in memory of her kitty, Mr. Jazz. It is a day to remember and honor all our family and friends with fur, feathers or fins to whom we have said farewell.
Many of our fur kids received their wings long before I began this blog, and today I am remembering them: Our dogs, Smack and Poppy, and cats, Skooter, Steamer, Daphne, Thelma, Louise, Chloe, Twinkle, Madison and MacKenzie. I also will be thinking fondly of those Kitties Blue who have passed since the inception of The Cat on My Head: Fiona, Lily Olivia, Mauricio and Giulietta. I will be remembering Mau's wife, Allie, and Lisbeth's boyfriend, Charles, as well.
You can find photos for all but Charles and dogs, Poppy and Smack, on The Felines page, which is on the menu bar at the top of this page.
Dad Tom and I have cherished and loved each and every one of our fur kids and remember them fondly.
Kitties Blue send purrs, and I send hugs and prayers to everyone who is remembering a beloved furred, finned, or feathered family member today.
Thanks for joining us. We appreciate each of you.